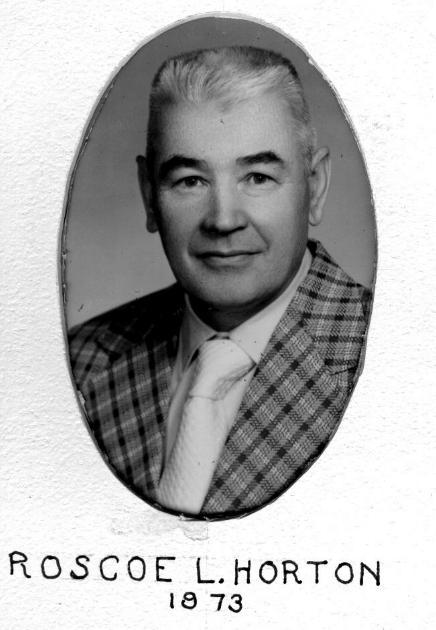 Roscoe L. Horton
(Obituary from the Dispatch/Argus)
Roscoe L. "Leroy" Horton, 85, of Milan died Saturday, Sept. 23, 2006, at Trinity Medical Center, Rock Island.
Services for Mr. Horton will be 10 a.m. Wednesday at Trinity United Methodist Church, Milan. Burial will be in Rose Lawn Memorial Estates, Moline, where military honors will be conducted by Milan American Legion Post 569/200 and the VFW Post 1303.
Visitation will be from 4 to 7 p.m. Tuesday at Wheelan-Pressly Funeral Home, Milan, where a masonic service will be conducted at 6:30 p.m. by the Eureka Masonic Lodge No. 69, Milan. Memorials may be made to Trinity United Methodist Church or Moline Historical Society.
Roscoe was born March 1, 1921, in Manchester Towship in rural Scott County, Illinois, the son of William Hammel and Mary "Iona" Hawkins Horton.
He married Virginia M. Heaton of Toulon Aug. 24, 1946, in Moline. They had just celebrated their 60th wedding anniversary.
Mr. Horton had worked as a machinist for 33 years at John Deere Harvester Works, East Moline, before retiring in 1974.
Roscoe was a veteran of the U.S. Air Force and severed as a mechanic on the B-25 Mitchell, serving in Africa, Italy and Corsica, with the 488th Bomber Squadron.
After his retirement Roscoe enjoyed traveling with his wife Virginia, and attended many of the 57th Bomb Wing of the 488th Bomber Squadron reunions across the United States. In the summer he enjoyed spending his time gardening, feeding birds, fishing and hunting. Mr. Horton's memberships include Trinity United Methodist Church, Milan; Eureka Masonic Lodge No. 69, Milan, where he was a Past Master; Kaaba Temple Shrine, Davenport; Scottish Rite Bodies, Valley of Moline; Order of the Eastern Star; Milan American Legion Post 569/200.
Survivors include his wife, Virginia; his children and their spouses, Neal and Vicki Horton, Orlando, Fla., Randy and Nancy Horton, East Moline, Jill Horton, Moline, Jay Horton, Milan; seven grandchildren; two great-grandchildren; sisters, Lou Coleman, Chatham, Ill., Helen Baird, Winchester, Ill.; and a brother, Bill Horton, Beverly Hills, Fla. Roscoe was preceded in death by his parents.