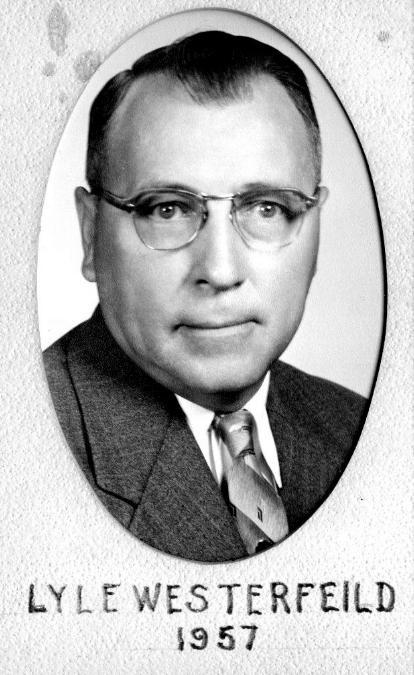 Lyle D. Westerfield
(Obituary from the Dispatch/Argus)
Services for Lyle D. Westerfield, 90, Rock Island, are 10:30 a.m. Saturday at Hodgson Funeral Home, Rock Island. Burial is in Memorial Park Cemetery, Rock Island.
Visitation is from 4 to 7 p.m. today, with a Masonic service at 7 p.m. by Eureka Lodge 69, Milan. Memorials may be made to Trinity Methodist Church, where he was a member or Eureka Lodge.
Mr. Westerfield died Wednesday, March 8, 2000, at River Park Health Care Center, Rock Island.
Lyle was born Aug. 24, 1909, in Alexis, the son of Lewis and Marie Drake Yerkey. He married Velma R. Workheiser Westerfield Sept. 12, 1932, in Palmyra, Mo.
He had been employed at Deere and Co. for 38 years, retiring in 1970 as a parts manager.
He was a member of Eureka Lodge 69, Milan, and enjoyed yard work and being outdoors.
Survivors include his wife; sons and daughters-in-law, Donald and Janet Westerfield, of Dubuque, Iowa, Richard and Linda Westerfield, of Rock Island; five grandchildren; eight great-grandchildren; two stepgrandchildren; and stepbrothers, Wendell Yerkey, Aledo, and Howard Yerkey, New Windsor. He was preceded in death by his parents, and stepbrothers, Jack and Merlin Yerkey.